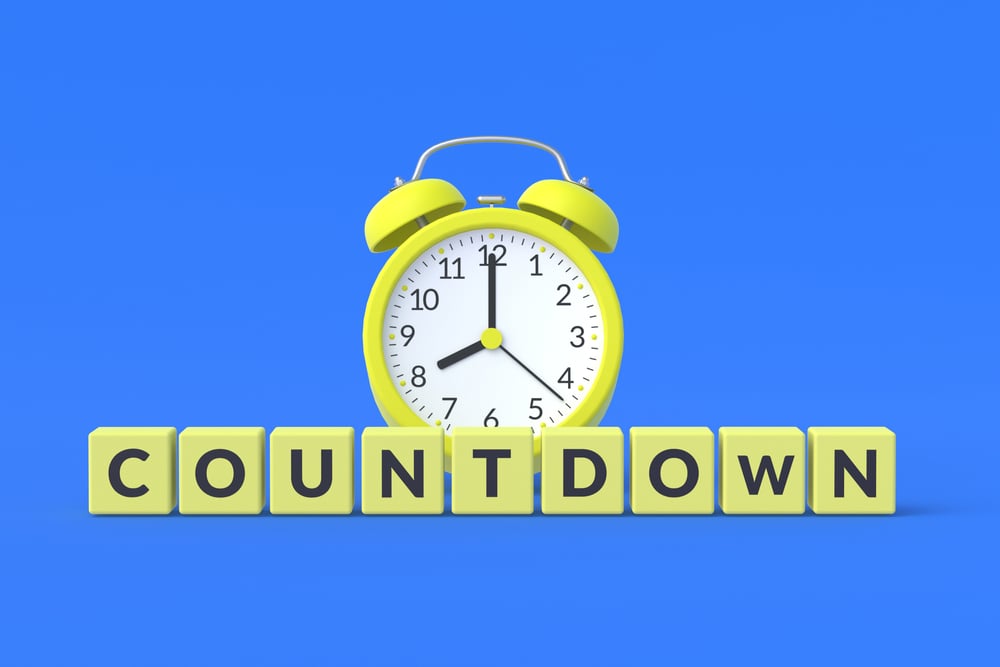 ---
Back in 2020 the UKG announced its plans to end support for its popular Workforce Central (WFC) platform. Since then, the company has been preparing customers to move to its next-gen software, UKG Dimensions. The big question for your team today: Are you ready?
Here's the scoop: WFC customers on the Kronos Private Cloud (KPC) will have support until December 31, 2025. WFC customers that host on-premises will have support through March 31, 2027.
In addition, the end of WFC on December 31, 2025 will also end of the Kronos Private Cloud (KPC). A more secure, scalable, and long-term storage option, UKG will host all Dimensions customers on Google Cloud.
Important dates
Engineering end: Engineering for WFC will end after December 31, 2025 (no updates, patches, etc.).

KPC end: WFC customers on the Kronos Private Cloud (KPC) will lose access to WFC December 31, 2025.

4500 time clock end: The legacy Kronos 4500 time clock is being retired along with WFC. Dimensions customers will use the more powerful UKG InTouch DX clock terminal.

On-Prem end: WFC customers that host on-premises can use WFC and will have support through March 31, 2027.

Support end: UKG Global Support will provide technical support for on-prem customers with current maintenance agreements until End of Life on March 31, 2027. Specific security patches with current maintenance agreements will be available for on-premise WFC customers.

Not ready to move?
What's the plan for WFC customers who are not ready to move?

According to UKG via a recent webinar, there are two answers to that question. For KPC customers unable to transition by the end of December 31, 2025, UKG will shut down servers on that date.

If your system and data are hosted on-premise by your in-house IT team, UKG will continue to respond to support your strategy and respond to help tickets. However, you have until 2027 to migrate to Dimensions (or another WFM solution). After that date, all support (and security features) end. Those who continue to use WFC will be at risk of diminished security and functionality.
Next steps
Embedded in the DNA of any technology is the mandate to evolve. And while WFC clients have enjoyed their software for over 20 years, the more powerful Dimensions, has long been underway. For more background on the UKG Dimensions (then Kronos) story, flip the history books back to our 2018 Dimensions History blog.
A significant technology change could present different types of challenges within your organization. Some critical questions to consider as you move forward:
Are we behind? What are our next steps to begin migration (factor in your budgeting cycle)?

How will a Dimensions migration or net new Dimensions implementation impact our front-line team and overall organization? Have we communicated this impact clearly to stakeholders?

What outside expertise do we need to secure to support our migration? This includes UKG help or a UKG-Certified Partner approved for Dimensions.

What groundwork do we need to lay ASAP to ensure a successful migration?

What level of Change Management (which includes training) do we need to have in our implementation plans?
Trusted UKG Partners
If you are a future Dimensions customer, you will most likely need migration help. UKG has deemed several UKG-Certified Partners qualified to assist with Dimensions. Improv is one of those partners.
If you attended any of our Dimensions webinars last year (listen to them here), you'd understand some of the critical groundwork you need to lay even before your migration process begins. In addition, you may need outside expertise to configure additional features.
Dimensions Support Options
We have several support options at Improv to help you with a Dimensions migration. Offerings include a Dimensions Migration Assessment to analyze and understand your current UKG Workforce Central configurations. In addition, we offer Business Structure Workshops to help your team plan out its basic system infrastructure and consider all General Ledger needs.
We also offer part-time or full-time Client-Side Project Managers or Application Consultants to assist you with your migration from start to finish. For option details, visit our Dimensions Support Page.
If you haven't started planning for and communicating your post-WFC needs to your team and company stakeholders, it's time to get the process rolling. But don't panic. UKG has plenty of migration resources to support this huge software shift. And, remember, our experience, personable Improv ACs are just a click away.
Related Content:
Understanding Timecard Rounding in UKG Dimensions
Migrating to Dimensions: How to Prepare Your Team for Success
6 Ways to Reimagine UKG Dimensions Attestation
Webinar: Demystifying UKG Dimensions
---
Get Dimensions Support
Improv offers WFM services to help HRIS, IT, Payroll, and HR leaders like you analyze, plan, and scope their present and future Timekeeping and HCM software needs. Click below to get the support you need to prepare for a winning Dimensions implementation or migration.