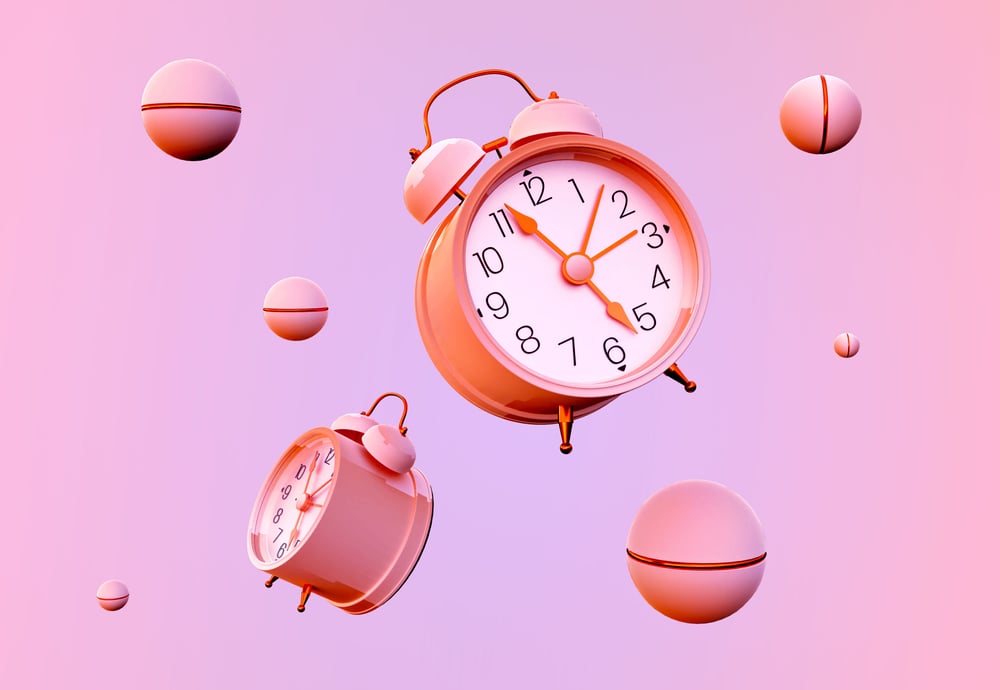 ---
Do you understand your company's rounding policy? Is your policy compliant with recent case laws and the Fair Labor Standards Act? These are the tough questions that every company should ask themselves. Understanding some of the complexities of Rounding can add to your bottom line, simplify your process, and minimize risk.
In this first post on Rounding, we will explore the Punch Rounding concept for UKG Dimensions. Ready to roll? Great. Let's go!
What is Rounding in UKG Dimensions?
At its core, the practice of Rounding is adjusting a specific entry of time because of a predefined configuration. Yes, it really is that simple.
Knowing both the method and parameters or your company's Rounding policy is the secret to your success. Ensuring everyone on your team understands these methods can save you time and money and give you the added benefit of maintaining a happy workforce (and who doesn't want that)?
Nearest Quarter Rounding
In our first example, let's take a closer look at Nearest Quarter Rounding.
Just as it sounds, a clock punch added at 12:12 would reflect 12:15 after rounding is configured. If the clock punch were to take place at 12:22 the same would occur and the time reflected would be 12:15. With Nearest Quarter Rounding there are only four final outcomes after rounding.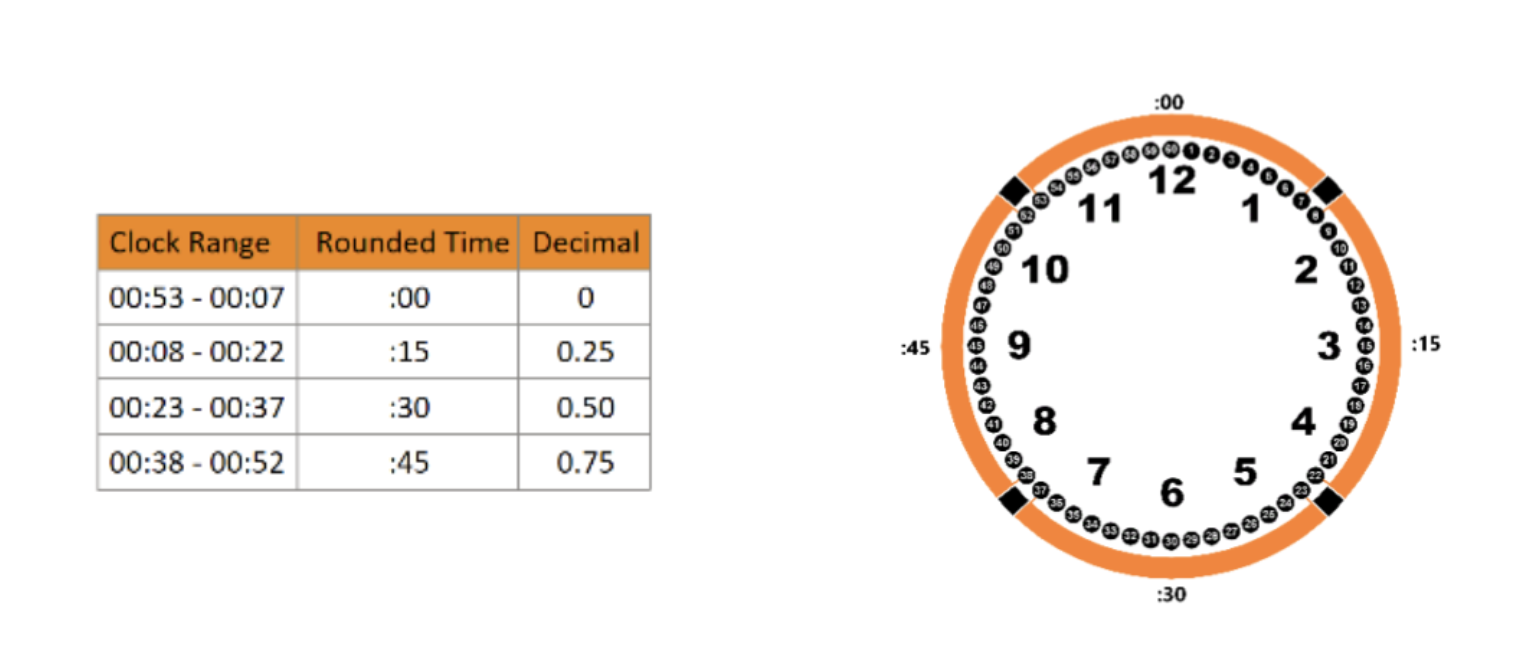 Nearest Tenth Rounding
Nearest Tenth Rounding, not to be confused with 1/10th of an hour round which rounds to the nearest 10th of an hour. A tenth of an hour is 10% of an hour or 10-minute increments. Using this method of rounding, the above time of 12:12 has a resulting round of 12:10 as that is the nearest 10th of an hour. The second clock punch of 12:22 would round forward to 12:20. With the Nearest 10th of an hour rounding method, there are six final outcomes after rounding.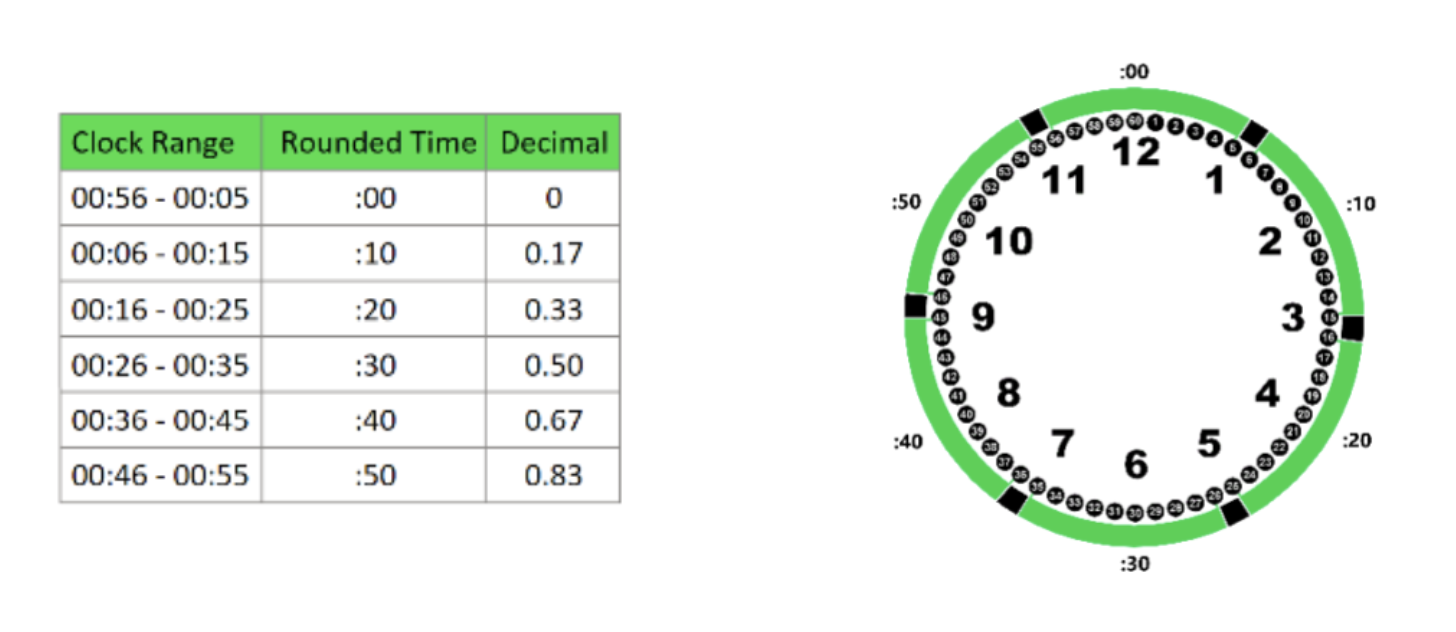 1/10
th
of an Hour Rounding
This method splits the time into 6-minute increments. The clock punch of 12:12 stays at 12:12 in this case. The clock punch of 12:22 rounds to 12:24. Without the following illustration it could be easy to confuse this method of rounding. For example, for a punch at 11:57, you would naturally want to round to the top of the hour, 12:00. However, that would not be accurate.
Looking closely at the timetable, 11:57 will round back until it reaches the threshold of 11:58. The same is true with 12:03. It will round back to the top of the hour until it reaches the threshold of 12:04. The blue illustration should help alleviate any confusion.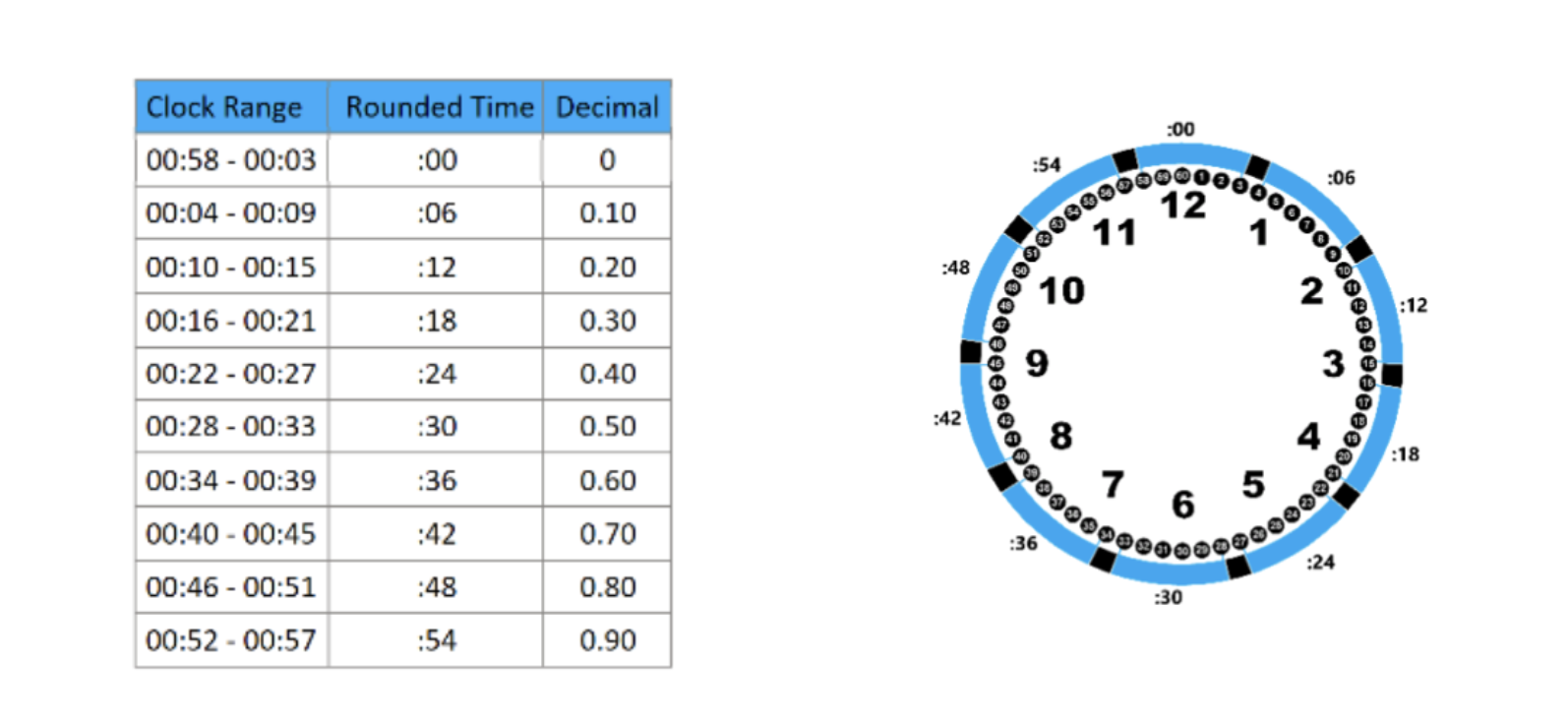 Minute-to-Minute Rounding
This method has quickly become the go-to standard for companies. With this method, the time of the punch remains intact and is unchanged. There are reasons you should explore this option. More and more, legal cases are being attributed to disputes between workers and employers over the fairness of rounding.
One of the standing baselines of rounding evaluation looks at a period in the past for every employee and determines if the employer or the workforce benefited from the company's Rounding policy. If the data determines the employer benefited more, there may be a violation.
In this post, we've broken down the basic types of Rounding. Please keep in mind there are several more options when it comes to timecard Rounding. The important thing to understand is your company's Rounding Policy.
In upcoming blogs, we will dive further into Rounding configurations and explore more possibilities including the Grace Rule, Breaks, and Scheduled versus Unscheduled Rounding configurations.
Need Faster, Better
UKG Support?
UKG Dimensions empowers your workforce to be more productive by providing options to suit every workforce. Improv Consultants are here to help guide and train your team into this new terrain.
Give us a call today. Not sure how to work with us? No problem, we've designed Improv Flex Support and targeted Dimensions Support to fit every type of workforce, every staffing gap, and every budget. Give us a call today.