---
In the process of designing Dimensions, Kronos' next-gen workforce management solution, engineers quickly realized conventional architectures couldn't house the platform's powerful new features. Their solution: They built the powerful, cloud-based D5 platform to power Dimensions.
One of the most powerful features of D5 is in its Integration Hub (IHub) that utilizes prebuilt Dell Boomi connectors for people, payroll, accruals, and more. Together — D5 and Dell Boomi — allow Dimensions customers to work in the modern cloud and port disconnected data sources from existing systems into one central location. Thus, bringing unprecedented data alignment and efficiency to a workflow.
IHub Integration Capabilities*

We've written extensively about the Boomi integration platform over the past few weeks but when we stop to pair it with our other favorite software — anything Kronos — the dual power offers our WFM clients unprecedented workforce efficiency we need to stop and highlight.
The big deal is this: Once Kronos clients experience Boomi integration power paired with Kronos' functionality (IHub) across any of its WFM platforms, the business outcomes in terms of efficiency and reduced time-to-market will be clear.
IHub seamlessly integrates with critical business systems and data across any enterprise. It speeds up and simplifies integration and enables:
Premise, cloud, hybrid integrations.
Boomi's modern, scalable Integration Platform as a Service (iPaaS) supports application integration processes between cloud platforms, Software as a Service (SaaS) applications, and on-premises systems. The Integration Hub supports common transport methods and a wide variety of enterprise integration scenarios and provides universal translation capabilities for nonstandard data formats.
API-enabled integrations.
While traditional SFTP and batch-based integrations are available, IHub supports API-enabled integration processes to facilitate real-time data access as well as hybrid integration approaches. Open APIs allow the solution to grow and adapt to the needs of its users with future add-ons and extensions.
Dimensions, WFC + WFR integration.
While Boomi tools are built into the D5 Dimensions user experience, the Dell Boomi platform is also an integration solution for customers using Workforce Central (WFC) or Workforce Ready (WFR) who need an integration solution. (If you are a Kronos customer on any platform, our Boomi Integration Specialists can help you map and reach your integration goals.)
Zero infrastructure.
Because it is a cloud application, Integration Hub provides reliable data connectivity, automatic updates, secure connections, and user authentication all without having to install additional equipment, software, or network infrastructure at your sites.
Dynamic data update.
Rather than being limited to batch, text-oriented exchange of static data, Integration Hub can regularly synchronize data across applications such as payroll, enterprise resource planning (ERP), scheduling, benefits, patient management software (PMS), or point-of-sale (POS) terminals. It can also transform complex data sets during these integrations.
Ease of use.
The self-service, web-based, user interface is simple to use and clearly laid out. Use it to run, schedule, and monitor integrations.
Varied integrations.
Users can run integrations on-demand or on a schedule by 1) Fetching data from flat files through an API 2) Mapping and transforming the data as needed 3) Moving the data to the destination file or application.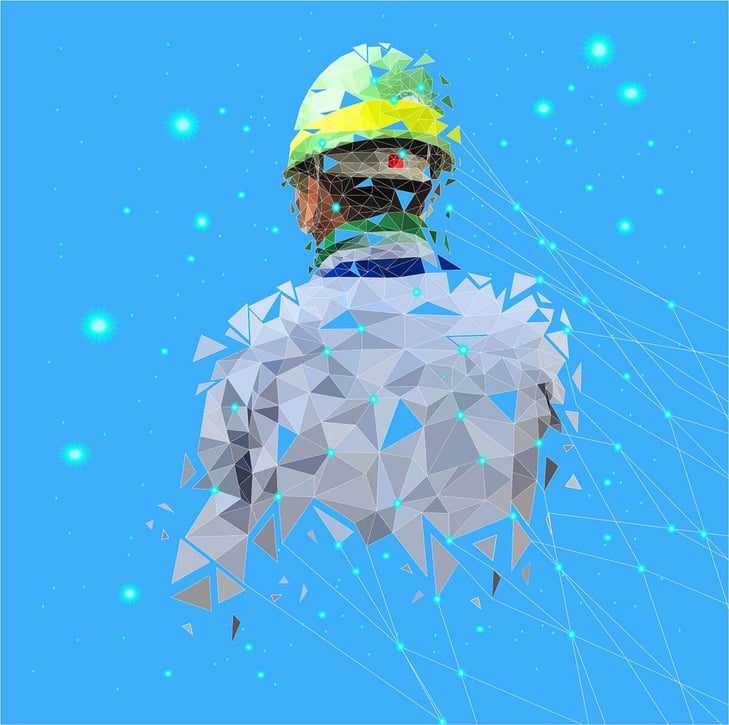 IHub Endpoints

Business tool data. IHub integrates with a variety of commonly used business tools, including Google Drive, Docs, and Sheets, as well as Microsoft Outlook, which helps save users the time of moving between apps.

Basic data. IHub enables exchanging business and transactional data such as personnel records, payroll data, punches, accruals balances, or business structures between applications.

API data. API integration is a power feature of IHub. It opens the door for handling complex, customizable, and unique integration needs. If a prebuilt connector for an integration doesn't exist, a user can leverage a template and IHub's full-featured API support to easily create custom integrations.

File-based data. These integrations can transform or map incoming or outgoing data, and can be run on-demand or be scheduled. This integration is efficient for bulk updates or when you need to transform data.

Execution data. This allows authorized managers to retrieve the details of on-demand and scheduled integration runs. The execution data includes start date, completion date, parameters passed, status, and the ID of the person who initiated the run.

Schedule data. This allows authorized managers to retrieve the details of schedules that run integrations once or at recurring intervals. The schedule data includes name, parameters passed, start date, end date, frequency, interval, and the next run.
In addition to its IHub integration power, Dimensions is making waves across verticals with its visionary workforce functionality. Read more about Dimensions' power features and explore your Dimensions readiness.
~ ~ ~
Are you thinking about migrating to Workforce Dimensions? The Improv team is licensed for Dimensions-Dell Boomi integration. Give our team of Workforce Creatives a call today, and let's amplify your workflow efficiency!
Note: Only qualified personnel who have an Integration Designer license and Dell Boomi™ training are certified to configure or create integrations for Dimensions Integration Hub.
*Source: Kronos product data