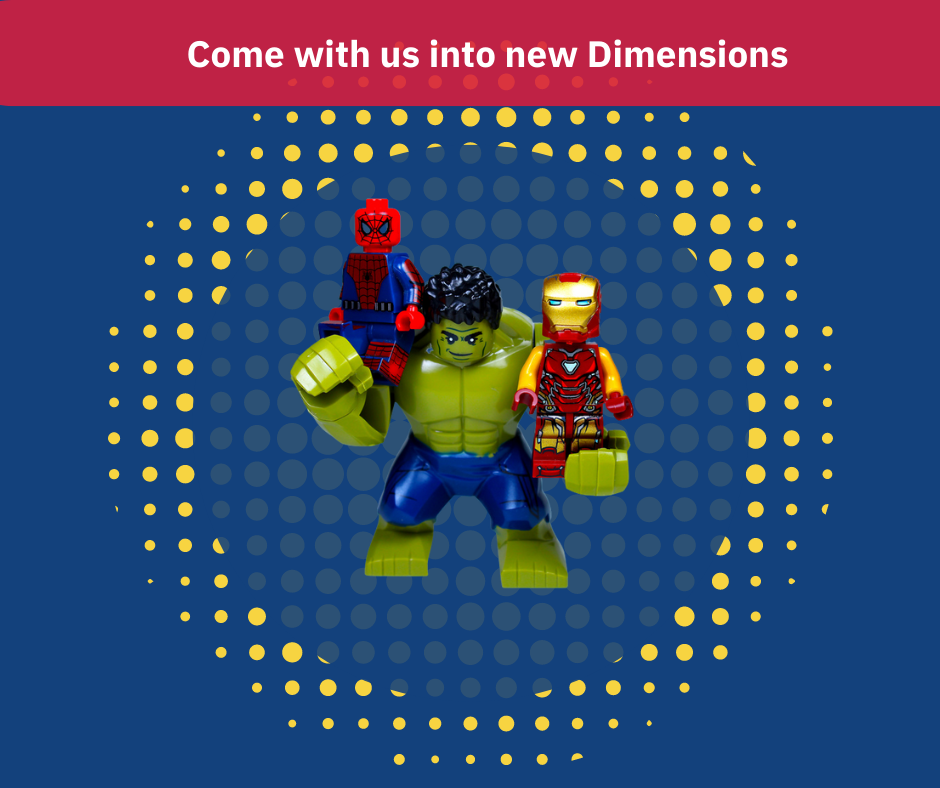 ---
This week the Improv team is heading to UKG Aspire, one of our all-time favorite industry events. The annual conference marks the first time since the 2021 travel restrictions that we will be able to attend in-person. And—you can bet—we are beyond excited to see our clients and partners face-to-face!
Aspire, held at the Las Vegas Mandalay Bay November 6-9, is an opportunity for UKG customers to see new products, get training, and discover qualified UKG partner resources. There's training opportunities (for customers), networking opportunities (for everyone), and a showroom floor teeming with some of the most knowledgeable IT, HR, Payroll, Timekeeping, Scheduling, HCM, and HRIS pros on the planet.
UKG Aspire Highlights
Improv will be at booth #41. Experts in UKG Dimensions, our experienced consultants will be on-hand to discuss some of your most significant UKG needs. You might remember Improv from years past when we donned fun themes such as Game of Thrones (2017), creative live animators (2018), and our Back to the Future crew (2019).
This year, we will be the team in superhero capes and spandex (okay, just kidding about the spandex). Still, we will be showing off our superhero skills when it comes to helping you prepare for and a navigate UKG Dimensions. (Pssst! Register for our home speaker giveaway!).
Zaddons will be at booth #50. Zaddons is one of Improv's newest power partners. The company specializes in integrated HRIS extensions that simplify complex scheduling and bidding processes for UKG customers. In short, using this powerful plug-in with your UKG software gives you heaps of advanced scheduling functionality.
There's a virtual event. There will also be a virtual Aspire event in session for UKG customers and partners choosing to participate online. Attendees can stroll a virtual Expo Hall, visit booths, video chat with companies, download resources, and enjoy networking sessions.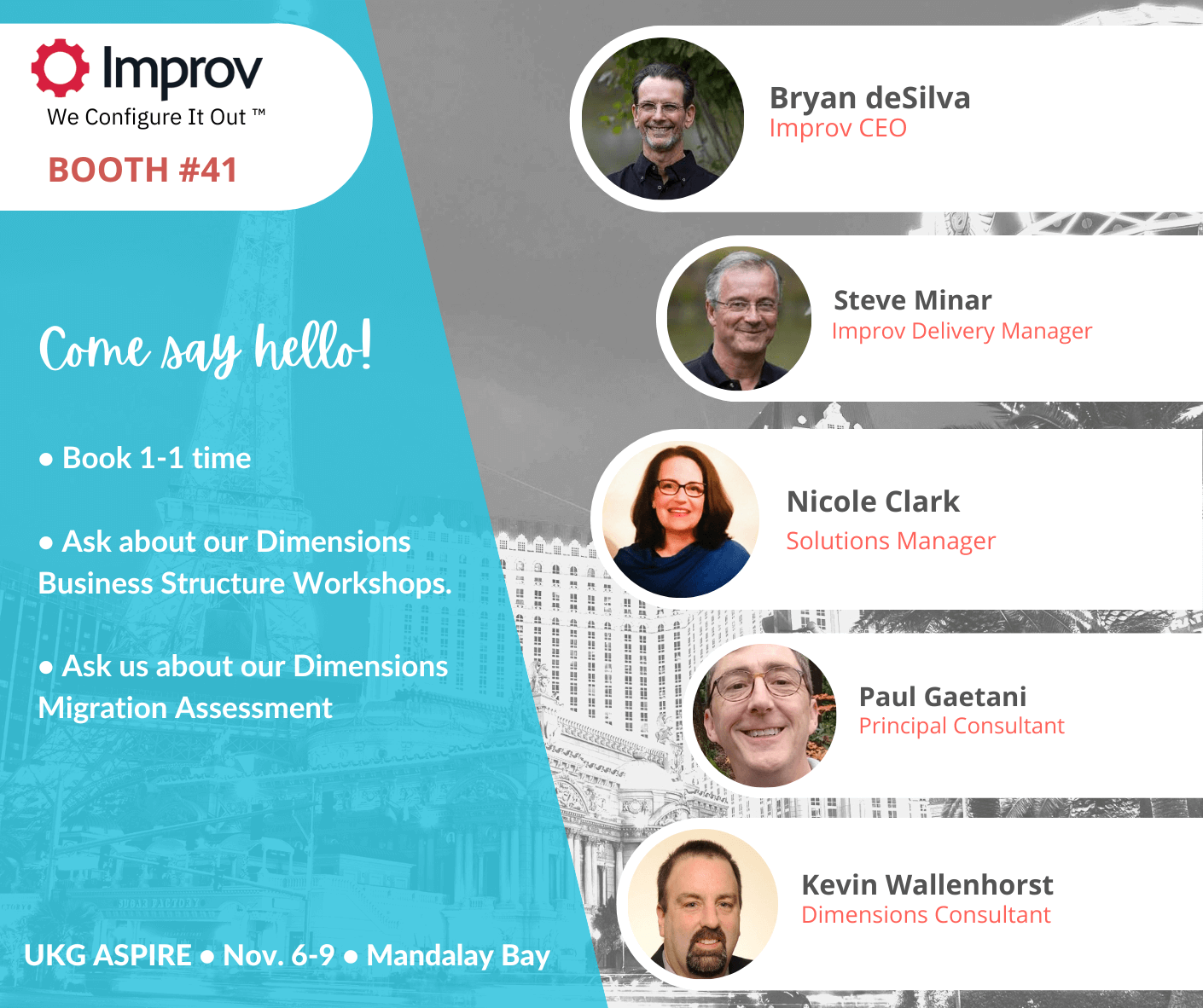 Monday
9:00 AM to 10:30 AM.* Aspire starts with its traditional Opening General Session with Keynote speaker Jay Shetty, Storyteller, Podcaster, and Former Monk (he's awesome, so don't miss this session)! Other speakers for the opening session can be found here.
11:30 AM to 4:30 PM Explore the Expo Hall and attend breakout learning sessions.
7 PM to 10 PM Welcome reception at the Mandalay Bay Beach Club. Don't miss the drinks, heavy hors d'oeuvres, music, dancing, and hanging out with old and new friends.
*Pacific Standard Time
Tuesday
10:00 AM to 5:30 PM Explore the showroom floor. UKG customers can enjoy a host of learning breakout sessions.
4:00 PM to 5:30 PM Reception in the Expo Hall
This is the only night without a planned Aspire event. Be sure to book time with your colleagues and clients or spend it solo exploring Las Vegas.
Wednesday
This is your final day of Aspire, so be sure to check out every booth in the expo hall, pack in final meetups, and follow up with your favorite exhibitors. Also, don't miss the finale event of the conference, the Imagine Dragons concert!
8:00 AM to 1:00 PM Expo Hall is open.
1:00 to 4:30 PM all exhibitors close booths and move out.
7:00 PM to 11:00 PM Customer Appreciation Party: Imagine Dragons concert. Bring your whole team and enjoy this fun conference event that everyone looks forward to!
We hope to see you at Aspire this year. Don't forget—look for the spandex in booth 40, and you'll be in the right place (wink!). You can follow Improv's daily social #UKGAspire feed on Instagram, LinkedIn, and Twitter. Join the fun!