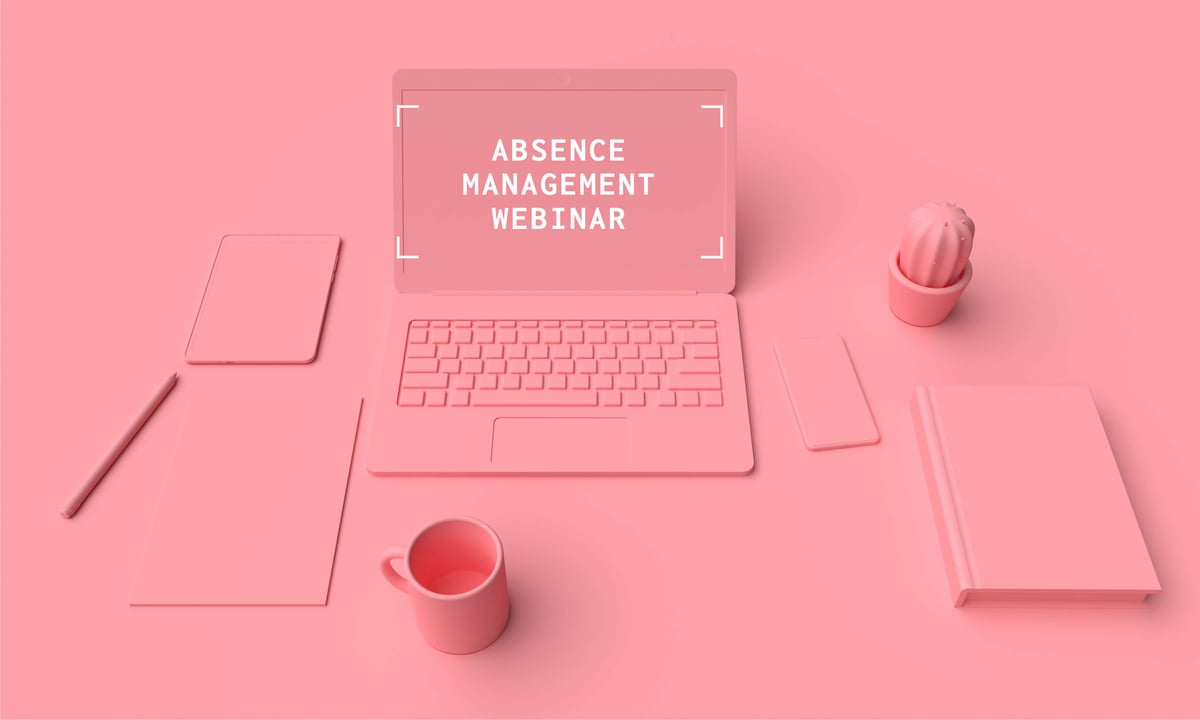 ---
UKG Absence Management—how difficult can it be, right? Frankly, it can get tricky when you consider the configuration nuances that come with it including Accruals, Leave, and Attendance. Good news: We will be tackling this popular topic in our next webinar, March 18.
Improv's monthly webinars will allow you—managers and UKG Admin teams—to learn from Improv's senior-level experts and ask any questions regarding UKG Workforce Central and Workforce Dimensions.
Do you have a nagging issue with pay codes? How about interfaces or navigators or those challenging business structures in Dimensions? We will take as many questions as we can during the Q&A time at the end of the webinar.
Any questions we don't get the opportunity to answer live will be answered 1-1 through email following the webinar.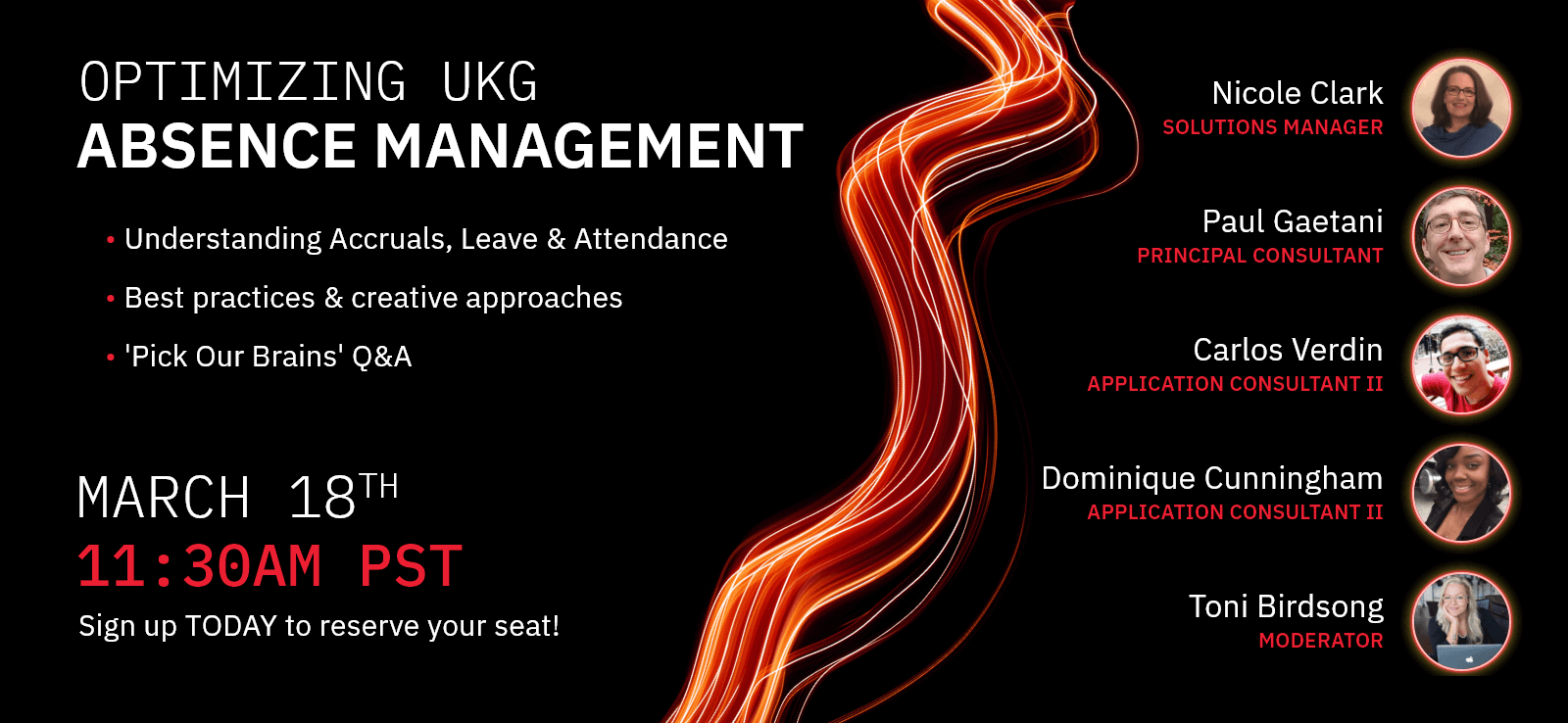 If you've ever attended an Improv webinar, you know our team of UKG experts brings the goods every time. You can find live recordings and downloads from any of our past webinars in our Resources Library.
Our library houses a treasure trove of webinars addressing popular topics such as UKG PTO Configurations, UKG Labor UKG Level Transfers, UKG Sick UKG Pay demos, UKG Schedule Building, UKG Forecasting, UKG Reimbursements, UKG Accruals, and so much more.
Don't miss this lunch-time learning opportunity designed to equip your entire team of UKG managers and Admins.