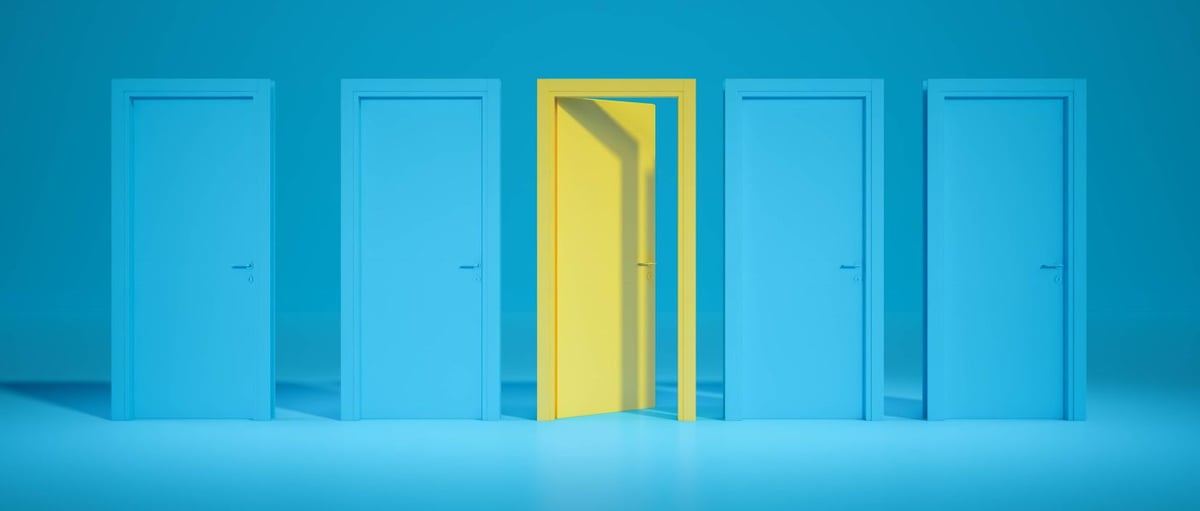 ---
Open Enrollment can be one of the most stressful times of year for HR managers. However, with wise planning and resource partnering, managers can alleviate much of that stress and improve enrollment outcomes.
Open Enrollment Planning
It's never too early to begin planning your Open Enrollment strategy. Starting the planning process early allows HR managers to evaluate benefits, craft communications, and increase employee engagement.
Planning Considerations:
What policies are in place? Do they still meet the needs of your team?

Does your package include COVID-19 care and testing?

How does COVID-19 impact the Life Insurance you've been offering?

What needs to be changed in your Open Enrollment process?

What went wrong in Open Enrollment last year?

How can Kronos help your team improve its Open Enrollment process?
Planning early allows you to reflect on how your organization responded to the pandemic this year and consider benefit changes that could have eased that experience.
Crafting Your Communications
Once you've determined what changes you may (or may not) be making to your benefit options, it's time to communicate with your team. Depending on the size and make-up of your workforce, you'll want to think about different ways to communicate to different people.
Communication Considerations:
How do different people on the team prefer to communicate (email, text message, messaging app, in person, etc.)?

Will there be any team members maintaining the same coverage? How do we communicate with that group versus employees who want to make changes?

How much information has our team asked for in the past?

How do we estimate that may change given COVID-19?

What's the percentage of new information we need to communicate?
The Open Enrollment process may disrupt an employee's daily routine or require some degree of change, which isn't always welcome. The earlier you start communicating with your team, the better they will be able to deal with any changes, understand their options, and respond on time.
Remember: There's no perfect communication plan. People consume information differently and it's impossible to please everyone. It's a good idea to focus your main communications in a way that makes the most sense for the majority of your team.

How a Kronos Expert Can Help
Part of your Open Enrollment strategy is creating a realistic timeline, which is where a Kronos consulting team such as Improv can help improve both the process and the outcomes of your campaign.
According to Improv Application Consultant Kathy Casey, Kronos can be a powerful tool for HR teams in the Open Enrollment process.
"It's important to set up your Kronos technology to present the right benefit options to employees," says Kathy. "Not everyone understands how to set their applications up and it's important to do it right the first time."
A consultant can help with Kronos configurations such as:
Gathering and importing data

Configuring open and close dates for enrollment

Configuring benefit policies, profiles, and plans

Setting up workflows for Open Enrollment

Training and real-time troubleshooting

Scheduling/rolling out text messages, emails, other communications

Alerting employees to critical paperwork/enrollment deadlines
Open Enrollment is a process, says Kathy, that can feel scary and uncertain during any fiscal year but especially so during an ongoing pandemic.
Therefore, with all the details that go into creating a successful Open Enrollment strategy, having someone next to you that knows your Kronos application inside out could be a potential game changer this year.
"The earlier you start the Open Enrollment process and the more questions you ask yourself, the easier it will be to optimize the process," Kathy says. "Identifying your pain points and areas of potential growth early will make Open Enrollment a much smoother process for your team."
---
Kronos Configuration Experts
Interested in working with an Improv consultant to optimize your Open Enrollment process? Our senior-level, full-time Application Consultants are considered some of the best in the business. Contact Improv today.
Is your team struggling with introducing an IT change?
Download this document on Change Management.