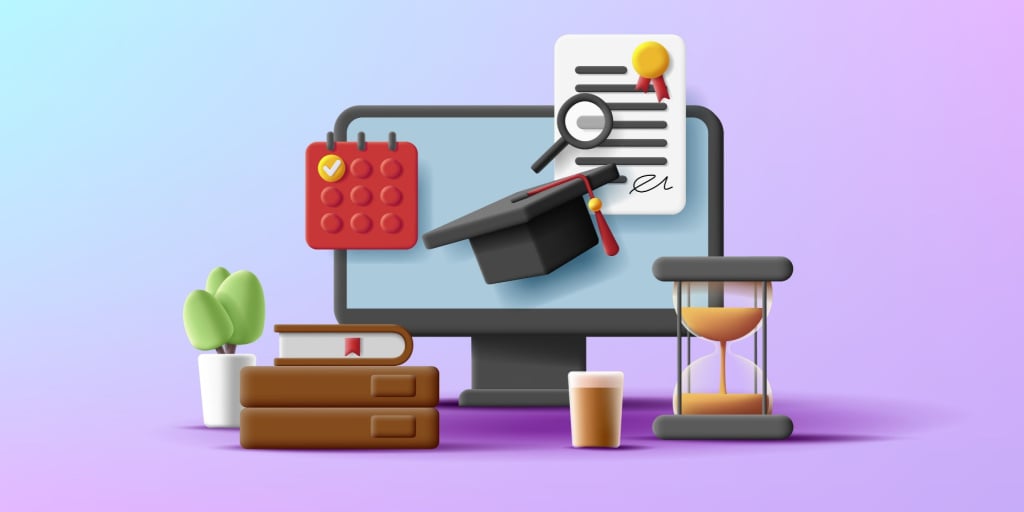 ---
If you're a UKG Admin, you've thought about ways to get your team additional system training. Strike that—you've thought a lot about it. The problem? You have limited hours in the day, and those hours are spent troubleshooting and keeping your payroll on track. More training is a must, but how do you hit pause and make that happen? It's a more common dilemma than you might think.
Training can have a huge impact on your team's overall efficiency and give your front-line UKG managers key UKG knowledge that will benefit everyone.
Training is an efficiency conversation. It's a user adoption conversation. It's an ROI conversation. And the sooner you can have those conversations and attach an action plan, the better.
When resources and budget are tight, it's difficult to consider asking for help from an outside expert. However, if you do the math [hours spent troubleshooting = higher labor costs, errors, and compliance risk], then you may be surprised that you do have the budget you need to fill in those critical UKG knowledge gaps.
A training plan provided by a certified UKG partner can make a big difference in a surprisingly short amount of time. Whether you have UKG Pro or UKG Dimensions, or UKG Workforce Central, a consultant can help you develop a customized training strategy so you can start crushing your daily goals.
But training is more than scheduling a series of live demos. Training is the foundation for the success of any implementation or upgrade. It's discussing Change Management strategies remembering that people must see a personal benefit to their specific training if they are to apply their training going forward. A proper training strategy includes a consultant that works with your team's senior management to assess culture and learning styles and ensure a training plan is applicable and understood at every level of your organization. Let's break it down further.
What is UKG?



Ultimate Kronos Group (UKG) is a software company that provides cloud-based workforce management and human capital management (HCM) solutions and training to businesses of all sizes. The company offers automation for a range of highly repetitive processes, including payroll management, talent management, HR management, and time and attendance management.
UKG was formed in 2020 when two leading HCM companies, Ultimate Software, and Kronos Incorporated, merged to create a single entity to help organizations improve employee engagement, optimize their workforce, and drive better business outcomes through its suite of solutions. UKG continuously redefines work experiences for employees globally with cutting-edge products like the AI-powered UKG Dimensions as well as products like UKG Ready, UKG Pro, and Kronos Dimensions.
What is UKG Pro?
UKG Pro, formerly known as UltiPro, is one of the core offerings of UKG. The software is a comprehensive suite designed to streamline HR processes, improve workforce productivity, and enhance employee engagement. It's designed for small to mid-size organizations and is particularly well-suited for managing payroll and employee benefits. It includes capabilities such as time and attendance tracking, HR management, payroll processing, and talent management.
UKG Pro is a highly configurable platform that can be customized to meet the unique needs of organizations of all sizes and industries. The software can be accessed from any device with an internet connection, making it easy for employees and managers to use and access HR data and insights. Additionally, UKG Pro offers a range of reporting and analytics tools that help organizations make data-driven decisions about their workforce.

What is UKG Kronos Workforce Dimensions?
UKG Dimensions is a powerful and versatile tool for managing and optimizing the entire employee lifecycle. Utilizing both AI and Machine Learning to deliver a more intuitive and personalized user experience, Kronos Dimensions is ever-evolving to meet the needs of its customers, with new features and functions being added regularly.
UKG Workforce Dimensions was made for larger organizations but is designed to be scalable and customizable, making it suitable for organizations of all sizes and industries. It offers a range of integrations with other HR and business systems, enabling organizations to streamline their recruiting and onboarding, talent management, and advanced analytics and reporting needs with a little more complexity.
Who uses UKG Kronos software?
UKG software is typically used by human resources (HR) departments, managers, and employees to manage various HR functions, such as payroll, benefits administration, time and attendance management, performance management, and talent acquisition. The software can also be used by finance departments to manage labor costs and by IT departments to manage software implementation and maintenance. When determining training needs, these users will want to start with their core project teams to ensure that the entire team learns the platform's full potential, enabling effective so that everyone is positioned to nail objectives.
In addition to training your core team in the basics, it's critical to bring employees into the training flow. When everyone using UKG software gains job-specific training in scheduling and timekeeping, the entire organization reaps the rewards.
Why does a time management system matter?



Compliance is a huge motivator for HR teams when it comes to the reasons they want to implement and optimize their time management systems. Making sure employees are compensated fairly and accurately for their work is on the mind of almost every HR professional.
An enterprise-wide time management system empowers organizations to comply with state and federal labor laws by accurately tracking employees' work hours and overtime. With the release of next-generation timekeeping software such as UKG Dimensions, companies can be even more confident that employees are being paid by these regulations.
In addition, automation is essential to UKG's timekeeping efficiency. Moving your manual workarounds into a streamlined, automated process will have a positive trickledown effect in every area of your workforce. By automating tasks such as data entry and tracking employee productivity in real-time, your organization saves time and money. Pausing to assess and automate as many processes as possible will give you faster information allowing you to make informed decisions about your business and free up your managers to focus on more important tasks.
Why does Change Management matter?
Let's circle back to the important topic of change management, specifically in the UKG realm, because we'd be reckless to exclude it. Software designed to manage your entire workforce is a huge investment that demands an ROI. Change Management is one of the most powerful ways to produce a high ROI. Without proper user adoption and support for your training objectives, there's a very good chance (75% in fact) that your expensive technology initiative will fail.
While many people tend to skip this crucial element of an implementation or training plan, ignoring change management is one of the more costly mistakes businesses can make, especially as businesses prioritize digital transformation. We know that organizations must adapt or perish to a technology-steeped marketplace. Change management takes the sting out of that transformation by helping individuals understand and connect personally with the technology change they are being asked to make. We're firm believers in highlighting change management in your implementation, upgrade, migration, or training plan and are ready to help
Powerful software designed to optimize your workforce timekeeping and payroll tasks rarely comes with a plug-and-play option. Configuring your software to reflect your business goals, processes, and integrations is the way to optimize your ROI. Maximizing that ROI takes expert training from a dedicated team of UKG consultants. Thoughtful, custom training equips your managers, supervisors, and employees to succeed in their roles and realize their full potential. This step is a win-win for the employee and for your company's bottom line.
---
Need faster, better UKG Dimensions training?
Improv can help you with your UKG Dimensions™ migration and training. We can also help you with your training goals for UKG Workforce Central. Please don't wait. Connect with us today.
We've designed support and training options to help get your team through the most challenging aspects of Dimensions. Click below to learn more about how you can work with Improv—a trusted UKG-certified partner.