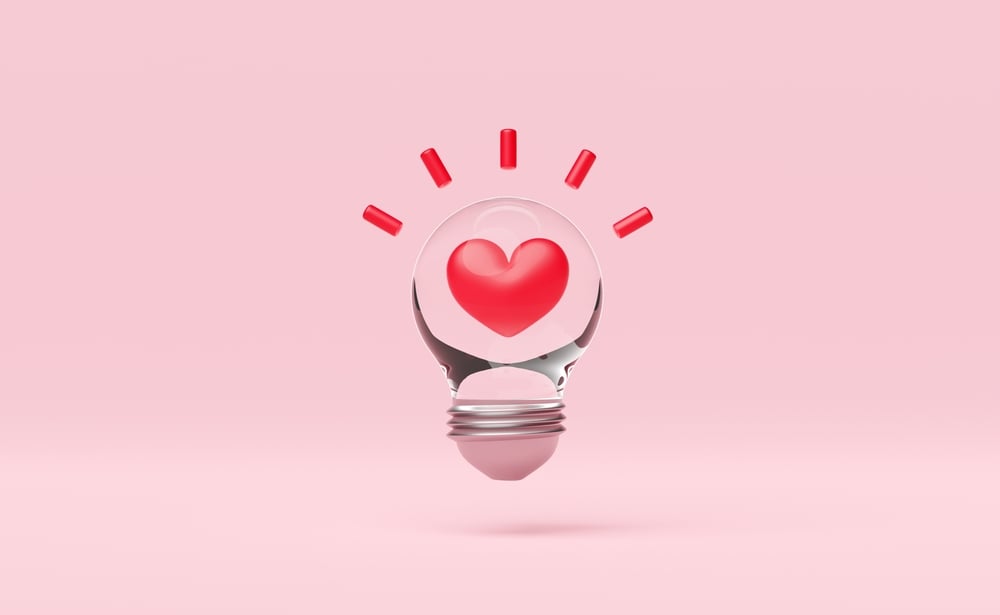 ---
It's easy to allow a subtle layer of malaise to settle over your work life. Dealing with non-stop deadlines and problem solving can eventually zap the magic from any job.
So how can you bring the magic back to your work? Studies show that one of the best ways to reengage your heart and mind at work is to develop the simple, powerful discipline of practicing gratitude.
Studies show that stopping to acknowledge the good taking place around you can make you happier, strengthen bonds, motivate you, and even render you more success.
If you find yourself surfing Amazon to fill those satisfaction gaps with "things" or scanning LinkedIn looking for that perfect new job, then practicing gratitude might give you a reason to pause and consider a new perspective.
But don't assume adding gratitude to your skill set is an easy task or that it's as simple as practicing more positivity at work—far from it. Like any discipline designed to transform you from the inside out, practicing gratitude requires time, focus, and intentional effort. It takes real work to get real results.
That's because change—and gratitude—is an inside job. It has less to do with changing your circumstances and more with pausing to change your focus and habits. Cultivating a thankful mindset is stopping to inventory and appreciate what you have instead of reaching for something new, hoping it will make your happier or more satisfied.
Celebrate Work Wins
Improving your perspective at work and practicing gratitude includes celebrating and appreciating what you (and your team) have accomplished rather than stressing over everything on your To Do list. This will take some people more effort than others. However, focusing on your wins is key to enjoying your daily work.
One thing I really appreciate about my co-worker(s)____________ (name/s) is _________ (fill in the blanks, be specific).

One (or five) thing I appreciate about my company is ________________.

I'm proud of our team for accomplishing ______________, and ______________, and _____________ over the past three, six, or 12 months.

I'm thankful for this person _________________, who always has my back on projects. And for this person ___________who quietly works behind the scenes to make sure others are successful.

This year, I've grown my skills and knowledge in these areas____________________.

My co-workers have taught me____________________ .

I've been recognized by others for my contribution(s) in this area_______________.

One thing (or five) I'd miss about this job is ______________________.

A few things I can do personally to improve my workplace is __________________.

Three things I can do to help my co-workers this week______________________ (be specific).
Gratitude Habits
While stopping to reflect and inventory is step one, a few other habits will help you shape and keep a healthy perspective at work.
Express your thanks. Don't get tripped up here. This habit doesn't require a grand gesture. Keep your expressions simple and aim for consistency. A thank you can be as simple as texting someone a quick message, complimenting them in front of others, or sending a short message in the mail. It's that easy.
Keep a gratitude list. Busy days can blur together. For that reason, keeping running list or a journal nearby to record what you are grateful for each day can be a powerful tool. A list can be for your own personal reflection or be a reminder of who you need to thank.
Meditate. Meditation comes in many forms. Its goal is to practice quieting your mind, clearing your thoughts, and cultivate awareness. Studies show that meditation can reduce stress, increase your attention span, improve relationships, and help you cultivate a more peaceful demeanor, among other benefits. Meditation in any form quiets your mind so you can make space to recognize the good rather than focus on the negative.
We're Thankful
At Improv, we've got a lot to celebrate this year. We're grateful for clients we love, collaborative partners who make us better, and a fantastic team of talented individuals who show up every day. Is it perfect? Nope, what workplace is? But is there much to be grateful for? You bet!