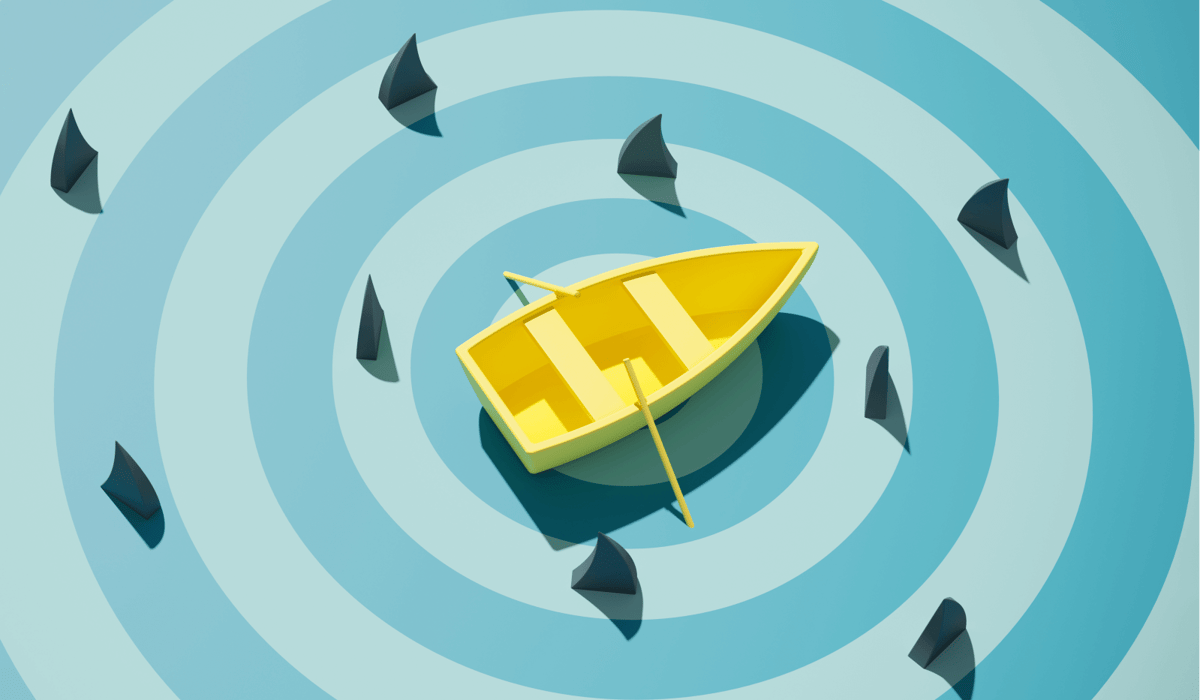 ---
There is a fear HR managers have. We're talking about the stuff of nightmares, cold sweats, panic attacks, and chills. Their fear? Non-compliance and litigation.
This year the Human Resources (HR) industry saw several of its fears realized across many corporate stories, as the Family Medical Leave Act (FMLA) became a focal point. The Families First Coronavirus Response Act (FFCRA) was signed this year to expand the conditions and coverages under the FMLA, creating the urgent need for accurate Absence Management solutions. The expansion is a blessing for employees and ultimately protects employers. However, non-compliance under these acts can be costly, leaving a company vulnerable to lawsuits or fines.
Absence Management
Earlier this month, Walmart was at the center of an FMLA case in which the Department of Labor concluded wrongful termination citing a "confusing time-tracking system" as the reason for an employee to miss a day at work after returning from an FMLA-related leave. In May, Kroger experienced a similar lawsuit when an employee was terminated after COVID-19 symptoms were not coded as the cause for leave within their Absence Tracking system, violating the conditions for FMLA. Employers as large as Tiffany & Co. and General Motors and as small as retirement homes and local school districts have experienced legal action from FMLA violations.
These situations made us pause and dig deeper into how Kronos users can steer clear of similar situations. One noticeable advantage missing throughout each case is accurate Absence Management, a Kronos strength that may have helped prevent these legal consequences.
Documentation is (and always will be) at the cornerstone of a company's defense when accusations are taken to court over FMLA non-compliance claims. So, what can HR and Payroll managers do about it?
Accurate Employee Data
Both Kronos Workforce Central (WFC) and Workforce Dimensions (WFD) integrate a cloud-based Absence Management system into its software to provide manager control and oversight regarding employee Leave data. In this updated system, you can automatically generate reports, determine eligibility for Leave cases, get alerts for potential FMLA cases, and manage all the data that surrounds this. Amazing, right?
Automation, access, and visibility tend to be the top tools managers need in an Absence Management system to avoid compliance violations and fines. Kronos users are in luck: Their platforms offer solutions designed precisely to reduce the risk of FMLA and FFCRA non-compliance.
WFM Compliance Power Tools
Automated Leave Request Processing
Automation is the key to any modern Absence Management system. Tasks that rely solely on human input are always vulnerable to error, increasing compliance risk. Workforce platforms such as WFC and WFD, guide you through the requirements for Leave cases in real-time, protecting both employers and employees. Automation also ensures consistency of approvals removing the inherent emotional tie that can be attached to Leave requests.
Access to Current Information
By design, Workforce Management (WFM) products such as Kronos, have evolved into incredibly user-friendly platforms where current Leave request extensions, record adjustments, and Absence rationales can be accessed quicker than ever.
In addition, Workforce Dimensions incorporates an automated code within its software that allows managers to stay up to date on city, state, and federal legislation.
Visibility into Absence Data
If you use one of these Kronos platforms, managers instantly have visibility of data trends in Absences, which gives a birds-eye view of departments where your HR team may have little interaction with employees. This can help you spot attendance patterns and identify problems before they occur. Being able to review medical records, Absence reasoning, and Leave trends provides a pure compilation of data that helps managers make better decisions.

3 Steps to Better Absence Data
Improv Lead Application Consultant Paul Gaetani, gave us these top tips for Absence Management efficiency in Dimensions and WFC.
Leverage external records. Take advantage of offline document exchanges to provide flexibility for employees who are unable to log in through company Virtual Private Networks (VPNs). WFD gives you the unique ability to electronically deliver records from anywhere, allowing you to process Leave cases more efficiently.
Create unique pay codes. Monitor employee Leave cases by generating specific Absence and Pay Codes for FFCRA and FMLA cases so that this year's anomaly data doesn't become part of your norm. Creating specific codes will also allow you to take ownership of your data and generate tracking reports to stay updated on current Leave cases. Furthermore, FMLA cases are rarely planned, which means coding entries correctly on the first try can be a challenge. "The comments feature available in Dimensions gives you control to revisit historical absences and adjust coding at the end of a pay cycle," adds Paul.
Set alerts for documentation deadlines. Use the Time Management functions within our Absence software to determine critical deadlines for document collection. The ability to track when documents are due, if there are extensions of deadlines, and how many days are left in a Leave case can all be managed through WFC and Dimensions, giving you the tools to be the leader of each case.


Keeping up with compliance, especially under the cloud of COVID, isn't an easy task. But have no fear, HR managers, if you are a Kronos user, you have Absence Management solutions to give you confidence in your judgment calls every time.
~ ~ ~
Bust into 2021 Optimized & Ready!

Need a Kronos Services Partner who will walk with you through complex configurations? Improv has experience implementing Workforce Ready, Workforce Central, and Workforce Dimensions for companies in healthcare, manufacturing, gaming, and more. Our team can create project timelines and training plans customized for your team. Talk to us today.